Efter att ha läst sloganen att "You can´t Race any higher in Europe" och med en brinnande längtan efter att äntligen få stå på Europas högsta berg, så kändes det som jag hittat rätt. När jag läste om International Elbrus Race så funderade jag först på om det var klokt att tävla på ett så pass högt berg, som ändå Elbrus är med sina 5642möh. I efterhand, med den tillit jag fick till arrangörerna av tävlingen så kan jag varmt rekommendera detta sätt att utmana sig själv och samtidigt få stå högre än någon annan i Europa.
International Elbrus Race arrangeras varje höst i slutet av klättersäsongen när fullmånen skiner över Kaukasus. Detta är en tid då vädret brukar vara stabilare med mer sol, mindre vind och då de största horderna med turister lämnat berget. Tävlingen följer normalrutten från dalen vid Azau – "refuge Barrels" – Pastukhova Rocks – Sadeln – Elbrus västra topp. Det finns tre olika klasser att välja mellan; turist, classic och extrem, vilket gör evenemanget till något för alla. I extremklassen startar man en timme tidigare på 2350möh medan man i de två andra klasserna startar på 3710möh. I turistklassen gör man en alpin uppstigning och ger sig iväg i fullmånens sken medan man i classic startar kl 7:00 när solen håller på att stiga upp över den majestätiska omgivningen.
Två dagar före start ska deltagare genomföra ett kvalifikationsrace till Pastukhova Rocks på 4800möh för att se att man har kapaciteten att hinna upp till toppen på en säker tid. Klarar man inte detta får man istället bestiga berget i turistklassen.
Arrangörer av tävlingen är Top Sport Travel och Russianclimb.com. Arrangörerna såg
till att vi fick hjälp med de papper vi behövde för visum, fixade transfer från Mineralniye Vody och bokade hotell och plats på "Barrels" när vi var på berget och såg till att vi fick riktigt bra mat både till frukost, lunch och middag. Mycket väl investerade pengar!
Jag och mina svenska vänner; Mei och Carl, reste till Elbrus några dagar innan startskottet skulle gå. Detta mest för att hinna acklimatisera oss tillräckligt innan själva tävlingen. Top Sport Travel erbjuder även ett program där acklimatisering ingår, men vi ville köra en del på egen hand. Acklimatiseringen gick över förväntan och redan på tredje dagen stod två av oss på toppen av Elbrus. Carl valde klokt att vända när han kände att höjden blev för påtaglig. Att gå mot toppen av ett så pass högt berg som Elbrus på redan tredje dagen är i snabbaste laget, men då vi kände oss fräscha och hade vädret på vår sida så ville vi ändå försöka.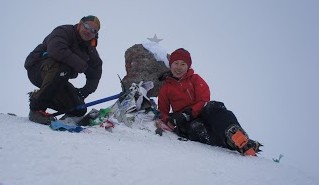 När väl sedan tävlingsdagen kom var vi alla bra acklimatiserade och redo för den högsta tävlingen i Europa. Att springa till toppen är det synd att säga att vi gjorde. Själv tog jag rygg på den 77årige Boris som med bestämda steg kämpade sig mot toppen och höll ett bra och stadigt tempo.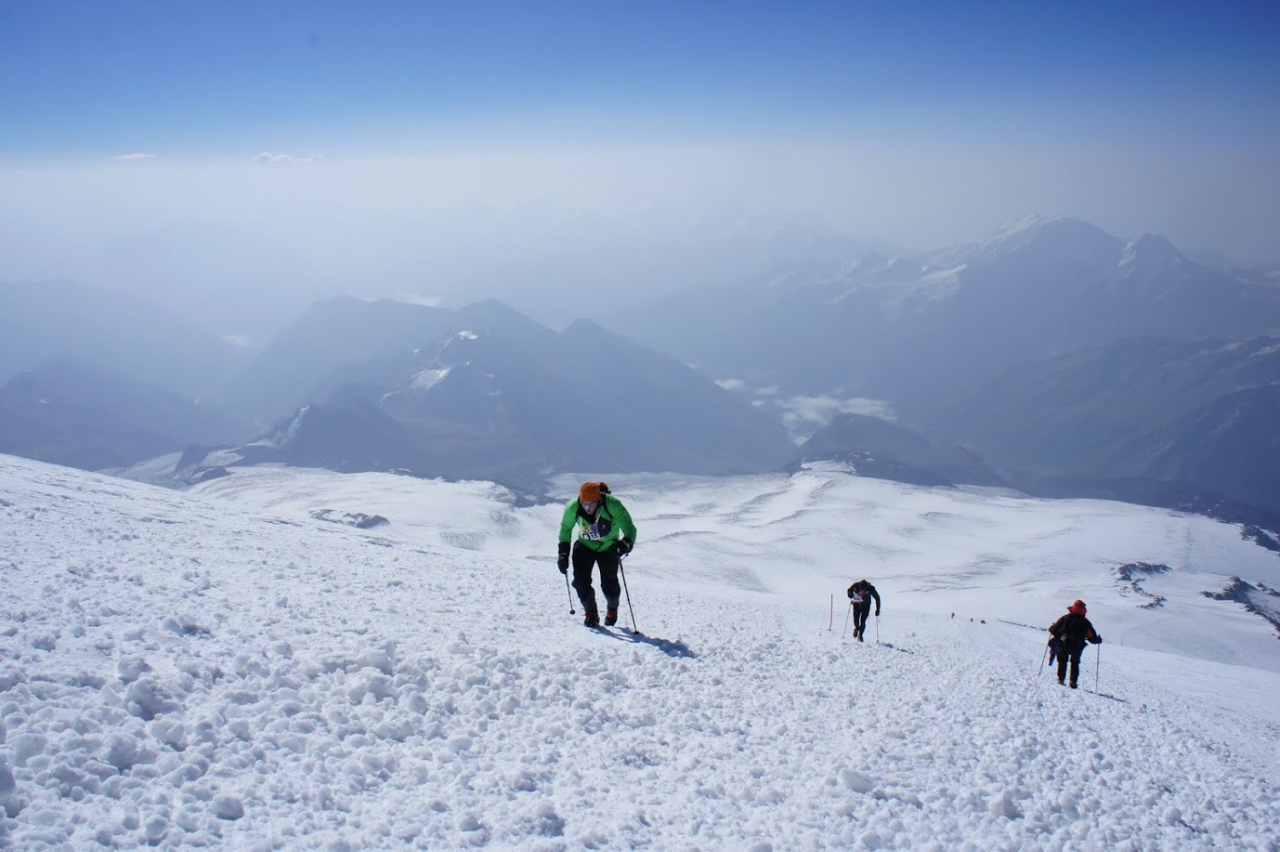 Om man drömmer om att pressa sig, stå på toppen av Europa och få vara del av något större kan Elbrus Race vara något att satsa på. Man blir varmt välkommen i en grupp som består av några av forna Sovjetunionens verkliga legendarer inom alpinsim, där säkerheten är det viktigaste.
För hela berättelsen se:
http://lajt.com/blogg/elbrus-elbrus-race/

After reading the slogan "You can not race any higher in Europe" and with a burning desire to finally get to stand onEurope's highest mountain, it felt like I found the right place. When I read about International Elbrus Race I first wondered if it was wise to compete at this altitude. Elbrus with an altitude of 5642m is the highest mountain inRussiaand inEurope. In retrospect, with the confidence I got to the organizers of the contest. I can warmly recommend this way to challenge yourself while getting to stand higher than any other on the European continent.
International Elbrus Race is held each fall in late climbing season when the full moon is shining overCaucasus. This is a time when the weather tends to be more stable with more sun, less wind, and then the biggest hordes of tourists left the mountain. The race follows the normal route from thevalleyofAzau- "refuge Barrels" – Pastukhova Rocks – saddle – Elbrus western peak. There are three different classes to choose from; tourist, classic and extreme, making the event into something for everyone. The extreme class starts one hour earlier on 2350m while the other two classes starts from 3710m. In the tourist class they do an alpine ascent and goes under a full moon while the classic starts at 7:00 when the sun is about to rise over the majestic surroundings
Two days before the start, participants will conduct a qualification race to Pastukhova Rocks on 4800m to make sure they have the capacity to reach the top within the time limit. If you do not reach this in time you will be put in the Tourist Class and you will climb the mountain with a guide.
The organizers of the event are Top Sports Travel and Russianclimb.com. The
organizers made sure that we recieved help getting the papers we needed (visa) and arranged the bus from Mineralniye Vody. They also made hotel reservations and location in the "Barrels" when we were on the mountain and made sure we had really good food for breakfast, lunch and dinner. It was a very good investment!
Me and my Swedish friends (Mei and Carl), went to Mount Elbrus a few days before the Race started. The main reason was to acclimatize us enough before the actual competition. Top Sports Travel also offers a program where acclimatization is included. Our acclimatization went better than expected and on the third day, two of us were on the top of Elbrus already. Carl chose wisely to turn back when he felt affected by the altitude. Walking towards the top of a mountain as high as Elbrus, after only three days, might may not be to recommended. But we were feeling strong and we had the weather on our side, so we wanted to try anyway.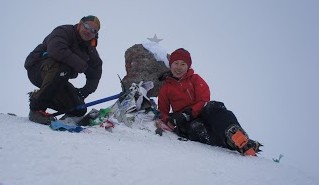 When the Race day finally came, we were all well acclimated and ready for the top competition inEurope. To say that we ran all the way to the top is an overstatement. I decided to walk right behind the 77 year old Boris, who with firm steps fought his way to the top at a good and steady pace.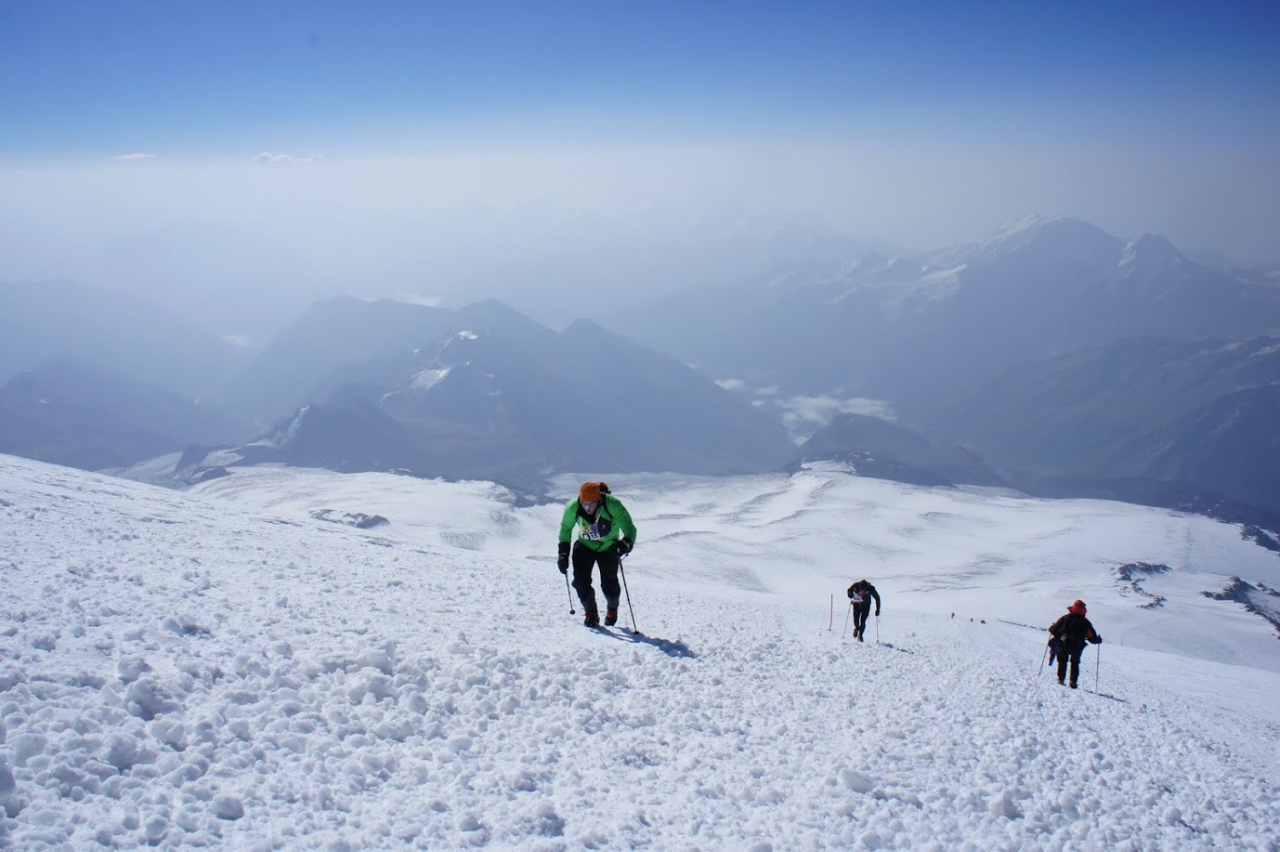 If you dream to push yourselves, to stand on top of Europe and get to be part of something bigger, Elbrus Race would be something for You! You will be welcomed into a group consisting of some of the formerSoviet Unionreal legends in alpinism, where security comes first.
For the full story (in Swedish):
http://lajt.com/blogg/elbrus-elbrus-race/
Relaterade inlägg: